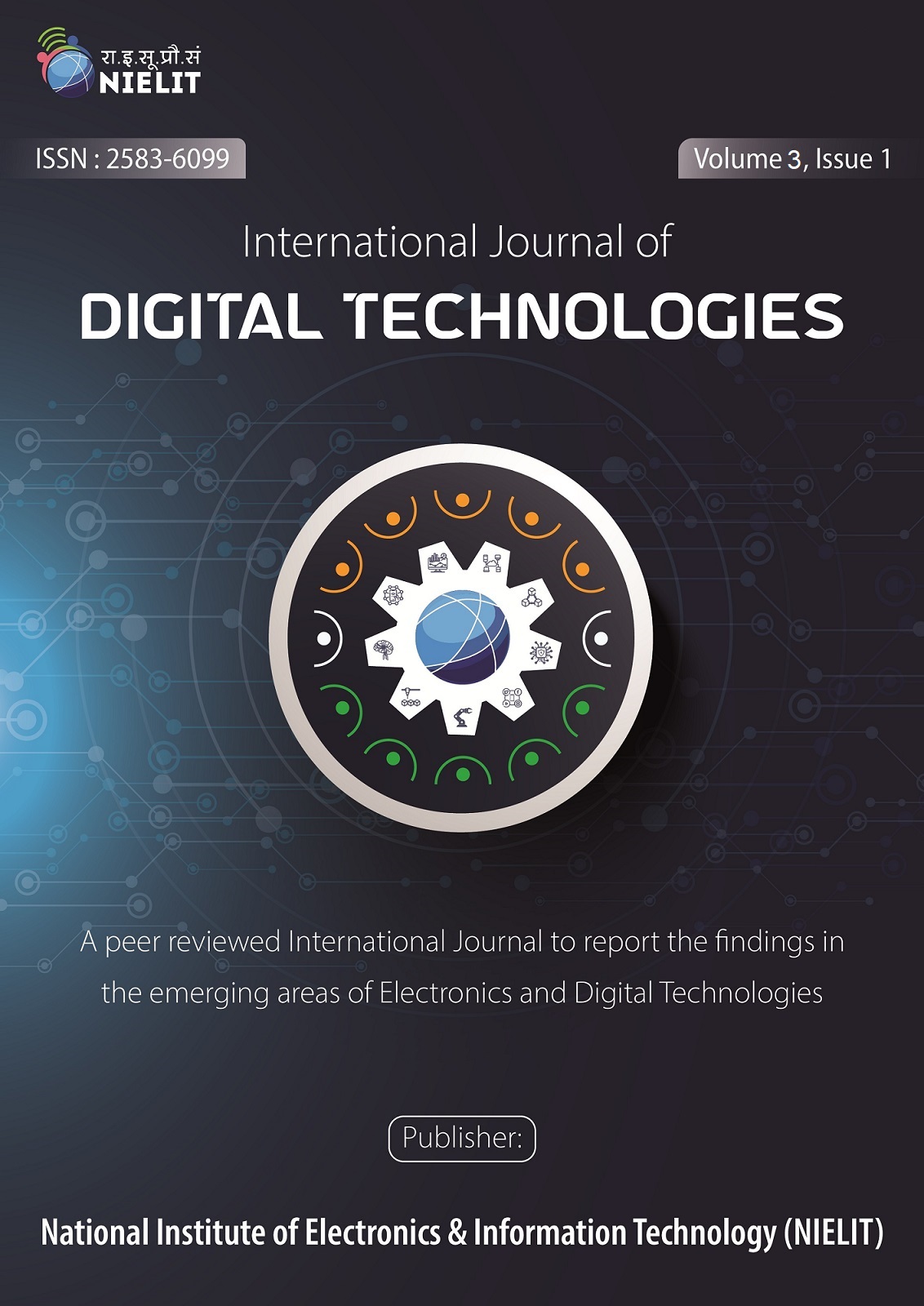 About the Journal
The "International Journal of Digital Technologies, ISSN: 2583-6099" is a peer-reviewed open access ONLINE peer-reviewed International Journal to report the findings in the emerging areas of Electronics and Digital Technologies. The fundamental objective of the Journal is to create a platform for researchers to publish their work in various thrust areas of Engineering and Technology. This Journal will help to bring together researchers from academic Institutes, Research organisations and Industries, thereby bridging the gap between research and industrial development.
Please see the' Announcements' section for the last submission date for both issues [Feb-March and August-September].
Publication/processing fees: No publication fees.